Personalized METADOC.AI Experience
Feel better and harness the power of CAIRO, our state-of-the-art A.I. healthcare assistant. CAIRO is a unique cutting-edge Artificial Intelligence that can scan your musculoskeletal system using just a picture from your mobile device. Our innovative technology removes the guesswork from posture assessment, offering individuals a comprehensive solution to monitor and improve their musculoskeletal health.
TotalAlign
Complete Full Body Assessment
Instantly assess the entire musculoskeletal system with precision and accuracy.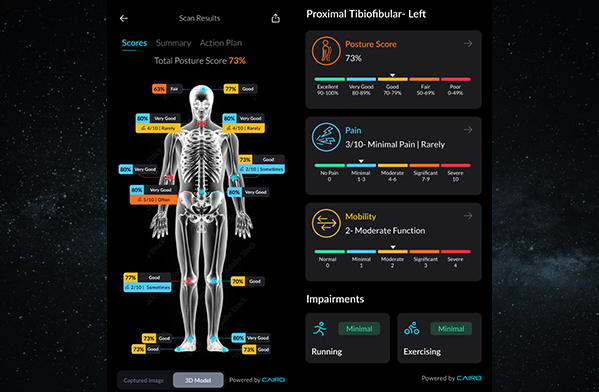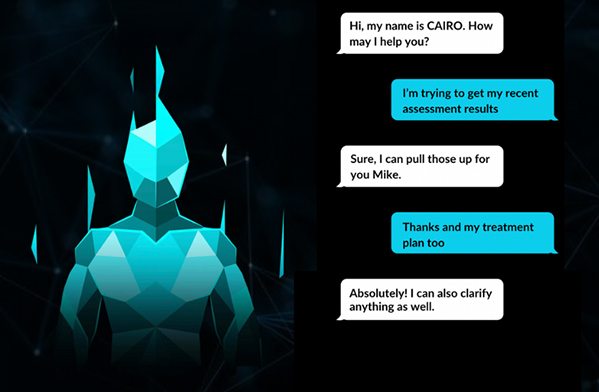 Personalized Care with CAIRO
Your Digital Health Companion
Experience personalized care and support with
CAIRO
, your AI-powered digital health companion.
METACLINIC
Instant solutions for musculoskeletal health.
Experience a tailored treatment dashboard with customized treatment plans, health tracking, notifications, and your personal A.I. assistant CAIRO.
Enhanced CAIRO access
More AI interactions and personalized treatment recommendations
10 assessments per month
CAIROELITE with METACLINIC
Comprehensive CAIRO access
Extensive AI interactions, personalized treatment plans, and real time feedback
Unlimited assessments per month
METACLINIC Customized treatment platform
Sign up and unlock your path to better health